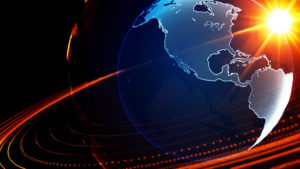 Seamark is committed to serving customers and industries with demanding environments where scratch resistance and optical performance are key to the success of equipment and up time.
Medical
Sapphire's chemically inert and non-thrombogenic properties make it ideal for instrumentation.   Laminates offer that ability to use sapphire in required environments, while keeping overall costs lower than for larger pieces of material.
Anywhere the demands require the need for abrasion resistance and the durability to last, a laminate with sapphire or similar material may be the best solution.
Semiconductor
Optically transparent laminates can give you the opportunity to protect your equipment, while allowing instrumentation a clear view to processing environments.
Retail
Thousands of supermarkets, convenience stores, hardware stores and other retailers all over the world rely on the scratch-proof strength of Seamark's Sapphire Scanner Window products to help speed their customers through the checkout line quickly and efficiently. With more than two million installations around the world, it is easy to see why Seamark's sapphire scanner assemblies lead the way in customer satisfaction.
Contact Seamark to learn more and quote your next project.