Seamark International is a leading global supplier of high performance products designed for the harsh environments of supermarkets, retail, hospitality, health care, banking, finance, and food service.
With over 30 years of industry experience, Seamark is the proven market expert in providing tailored solutions to meet the needs of business.  We are known for providing engineered wear resistant lenses and laminate assemblies to the data collection, imaging technologies and bar code scanning industries.
Seamark is a company focused on engineered products, specialty assembly and advanced materials that are created and improved upon continuously in direct partnership with our stakeholders and customers.  Working with the best of breed business partners, we help customer's link technology to people.
Company Background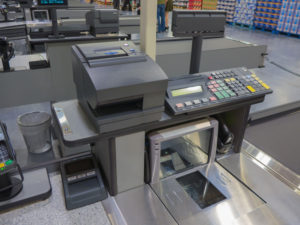 Since 1974 the company is the original supplier of sapphire, scratch proof, scanner windows. Since then, Seamark has expanded its wear resistant lens assemblies through close associations with OEM's supplying the world's largest retailers with over two million scanner lenses and top plates installed.
In 1999, Seamark International LLC was formed to acquire the Saphikon Retail Business and to expand its product line to meet the growing demands of our customers through close cooperation with our global partners including NCR, IBM, Fujitsu, Wincor-Nixdorf, and Motorola. In conjunction with the acquisition, Seamark launched SpacePole® in North America, a unique way of mounting modern POS equipment securely, ergonomically and aesthetically without the need to change existing furniture. The SpacePole® division of the business was sold in late 2015.
Working directly with customers and partners, we provide solutions to the world's largest retailers. In North America they include:
Wal-Mart
Safeway
Home Depot
Tesco
Kroger
Meijier
Albertson's
Ahold
Target
Carrefour
Publix
Hannaford Bros.
Sweet Bay
Fiesta Mart
Weis Markets
Genesco