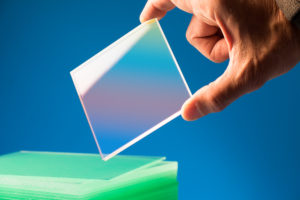 Seamark's full service capabilities provide our customers with a single-source facility for design, engineering and manufacturing of optical laminates and POS scanners on a variety of scratch proof and scratch resistant substrates including Sapphire, Quartz and Gorilla GlassTM.
Next to diamond, Sapphire offers the highest surface durability of any optical material making it ideal for difficult environments where abrasion resistance is required.
In less demanding environments, laminates using Gorilla GlassTM or similar coatings can help keep costs in line, while protecting valuable equipment and maximizing uptime.
Our scratch proof windows have a lifetime guarantee and scratch resistant windows carry a limited lifetime warranty, attesting to our high quality and support.
Contact us to learn more about how Seamark can help you.