Industrial
Sapphire laminated windows offer a robust solution for manufacturing equipment that is exposed to abrasive environments. Unlike traditional glass windows, sapphire is an incredibly durable material that can withstand high levels of impact and scratching. By using sapphire laminated windows, manufacturers can reduce the need for frequent replacements and repairs, ultimately saving both time and money. In addition to its strength, sapphire also has excellent optical properties, making it a clear and transparent option for windows. This means that users can easily observe the manufacturing process without compromising the integrity of the window. Overall, incorporating sapphire laminated windows into manufacturing equipment is a practical choice that can improve both the longevity and efficiency of the equipment.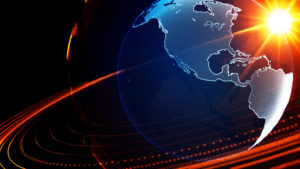 Seamark is committed to serving customers and industries with demanding environments where scratch resistance and optical performance are key to the success of equipment and up time.
Semiconductor
Optically transparent laminates can give you the opportunity to protect your equipment, while allowing instrumentation a clear view to processing environments.
Retail
Thousands of supermarkets, convenience stores, hardware stores and other retailers all over the world rely on the scratch-proof strength of Seamark's Sapphire Scanner Window products to help speed their customers through the checkout line quickly and efficiently. With more than two million installations around the world, it is easy to see why Seamark's sapphire scanner assemblies lead the way in customer satisfaction.
Contact Seamark to learn more and quote your next project.